All professionals at Robert L. Steinberg, MD, PA maintain the highest levels of accreditation and pursue ongoing education to stay abreast of the latest trends in the medical field. Read on to learn more about our staff's experience and training.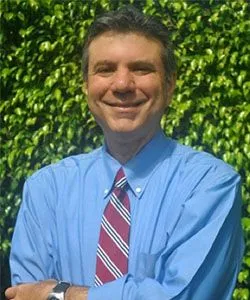 Robert L. Steinberg, MD, PA
Robert L Steinberg, MD is a psychiatrist in private practice in Boca Raton, FL since 1995
Board Certified in Psychiatry with added qualifications in Geriatric and Addiction Psychiatry.
He graduated medical school at Boston University where he won the John M. Murray Prize, which is awarded annually to the fourth-year student for the best four-year performance in Psychiatry.
He did his psychiatry training at the Albert Einstein College of Medicine where he won the Leo M. Davidoff Society Award, awarded for excellence in medical student teaching at the Albert Einstein College of Medicine.
At Einstein he also was Senior Chief Resident, and then did a fellowship in Psychopharmacology and Biological Psychiatry as well as post graduate training in psychotherapy.
After working in New York City where he was an Instructor in Psychiatry at Cornell University Medical College and then a Clinical Assistant Professor at the Mount Sinai School of Medicine, he moved with his family to Boca Raton, Florida.
In Florida, in addition to the private practice of psychiatry, he has been medical director for addiction treatment facilities, most recently at Next Chapter Treatment Center for men suffering from addictions and trauma.
Dr. Steinberg is on the clinical staff of Boca Raton Regional Hospital.
Dr. Steinberg has written articles and papers and participated in research on psychotherapy and psychopharmacology of depression, anxiety and other psychiatric disorders
Dr. Steinberg believes in the practice of evidence-based psychiatry, using an individualized and personalized approach to each patient to ensure they have access to the best modern medical science has to offer, always remembering the "art" of medicine applying creativity and thoughtfulness to every encounter.